Our Vision for Chattanooga
What's the Problem?
Most of us will spend more than 80,000 hours working a job. It's our great shared experience, but there is little shared understanding about why and how we do it.
Some view work as the minimum requirement for a paycheck, drudgery to be endured until retirement. For too many, work is not just their source of income, it is also their source of identity and self-worth. People toil disconnected from the reality that their work is part of God's plan to redeem, renew and bless his creation.
Although Chattanooga has been described as one of the most Bible-believing cities in the nation, our theology of work is broken. Scriptural guidance about vocation and calling is forgotten or misunderstood. Faith work is what ministers and missionaries do. Real work is what the rest of us do. See you next Sunday.
The result of the cultural divide of faith from work is less meaning, less joy, and a lesser quality of life for individuals and the community. Broken ideas about faith and work also contribute to shaky ethics, lower expectations of self and others, pessimism, cynicism, abuse and indifference.
In fact, it's possible to trace many of the community's worst problems--poverty, violence, illiteracy, preventable disease--to our broken theology of work.
CIFW's Response
Our vision is to transform Chattanooga by restoring the connections between faith and work. Partnering with like-minded community leaders, business people, pastors and churches, we will help working adults understand how their callings and vocations fit into God's kingdom purposes.
Using contemporary educational methods and communications tools, and supported by effective coaching and consulting, we will help people of faith find new freedom and focus that will bless everyone around them, and help the city to flourish.
L. Clark Taylor
Co-FOUNDER
Clark sees the connections between faith and work from both sides. While engaged in a long and successful career as a health system and hospice CEO, he also answered a call to ministry, earning advanced degrees in health care administration, education, and ministry studies.
He is a pastor, chaplain, teacher, consultant and consistent advocate for seeing and applying the gospel to all aspects of life and work.
Bill Stiles
Co-FOUNDER
For over 40 years Bill has been a marketing consultant and strategic thinker who continues to work with healthcare organizations, schools, non-profits, and a variety of respected brands. For just as long he has been a Bible teacher and writer with a passion for exploring the abundant life found only in the Gospel of Jesus Christ.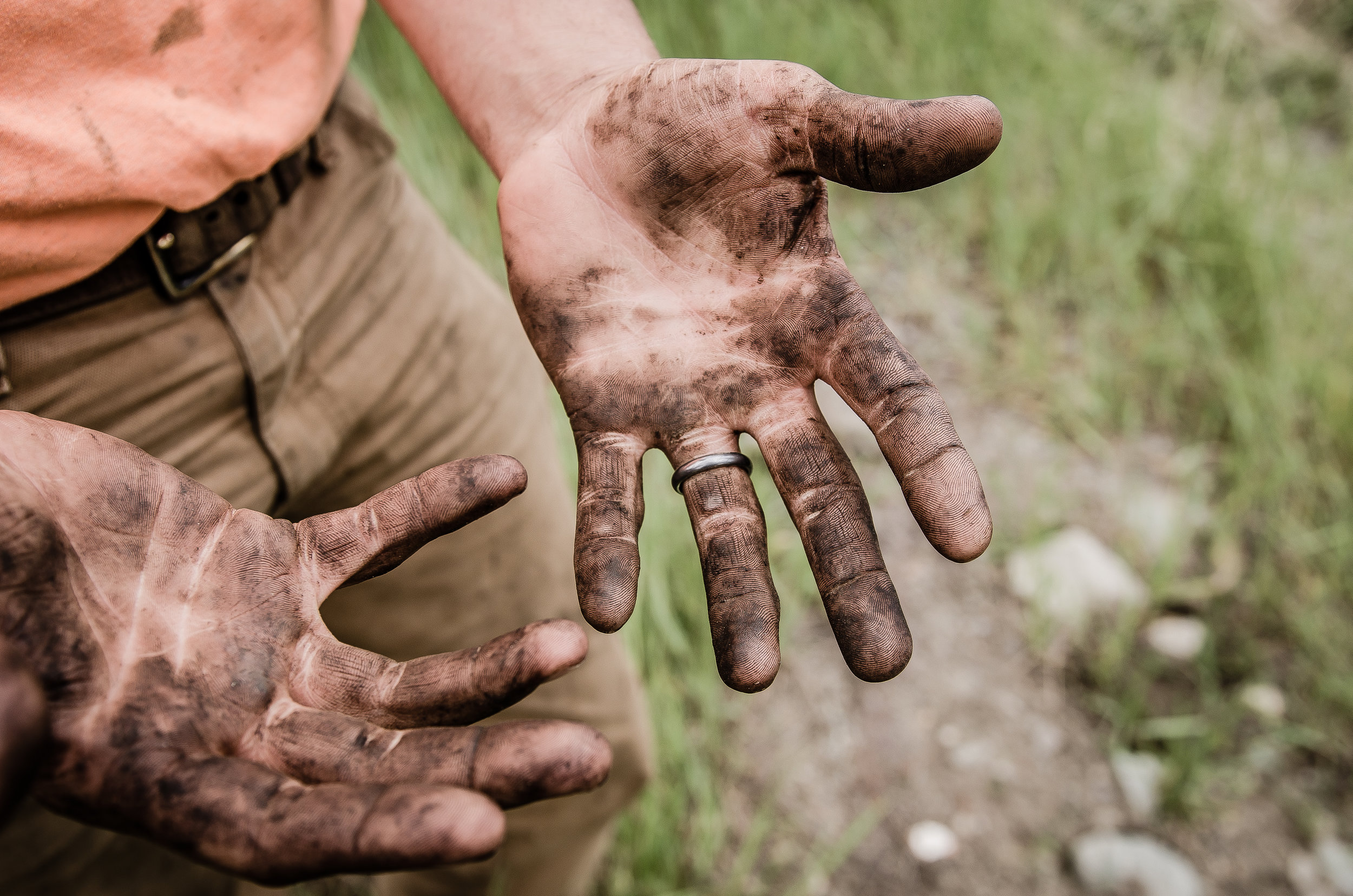 Questions+Answers About Faith+Work
Q What is a ministry of faith and work?
A The desire is to nurture whole person Christians by building a bridge between personal faith and work. We are to be followers of Christ in all our roles in life---as parents, or as a spouse, or as a worker. A large part of our waking hours are engaged in a job, a career. Our faith and work ministry is focused in discipling Christians to understand work 1) through a lens of glorifying God (1 Cor 10:31) and 2) of loving our neighbors (Matt 22:36-40).
Q Is there a theology of work?
A Yes. Work is integral to the four-part scripture story of creation, fall, redemption and restoration. In the very beginning of scripture we see how God was about the work of creating. He created humans in his image, which means we are his image-bearer--a reflection (like a mirror) revealing who God is to others in the world. Before the Fall, God gave Adam and Eve important work in the Garden of Eden. They were given the work of cultivating, developing and protecting God's creation. Work is not a curse, but a gift from God given to us from the beginning. One result of the Fall, however, is that our work will at times be frustrating and difficult.
God offers us redemption through Christ's life, death and resurrection. Through faith and repentance we can have an eternal life, but that eternal life is not some future event, it begins now. God is already restoring his creation through those who seek the will of God to be done, as it says in The Lord's Prayer, "On earth as it is in heaven." Someday, with Christ's second coming, the Kingdom of Heaven on earth will be a full reality.
Our work is to be a part of our worship. Worship is not something limited to Sunday, but instead occurs all week long. It is through our work that we are able to glorify God and demonstrate our love for others. Think about it as Jesus being the CEO at your place of work, and his priority is to create Heaven on Earth. When we see our work aligned with God's desires, we understand how we are a part of his heaven-on-earth agenda.
Q What is the purpose of work?
A As God moves forward in his plan of restoration, he could transform all of humankind in an instant. But the plan He chose was to invite us to change from the inside out (to be reborn) and then to minister to others. It is through our work, where most spend the largest part of our waking hours, that we are able to glorify God and to contribute to the common good by loving others. It is in and through our work that the love of Christ should shine brightly.
Q Is there a difference between vocation, career and job?
A First, work is not defined by a paycheck. Work is using your abilities, skills, life experiences for Kingdom purposes. Vocation is from the Latin verb,vocare, meaning to call. Our primary call is to embrace the gospel of Jesus and follow him, leaning into the power of the Holy Spirit, as a disciple. Our work is transformed when we acknowledge it is an expression of this primary vocation.
The word career originates from the medieval Latin noun carraria, which refers to a road--a career path. A career usually is associated with a certain occupation, such as an attorney, or salesman. A job is one's employment, usually defined by a specific job description.
When followers of Christ are clear about the over-arching impact of their vocation, career path and job, they should be motivated to do their work with excellence, in a distinctively Christian manner, with a profound impact on community and the world culture.
Q Are some jobs--a bus driver or an accountant--just as important in God's eyes as a missionary or pastor?
A Any work that is moral is pleasing to God. In the Roman and Greek culture, as well in the pre-medieval era, work was viewed as less important than contemplation. From this evolved an unbiblical distinction between the secular and the spiritual that, unfortunately, still exists today. The Reformation not only focused on salvation through grace alone, but also emphasized that all work is potentially ministry if we use our talents, skills and abilities to demonstrate our love of God, to others, for His glory.
When we live out a life of excellence through our work, our witness takes on a whole new autheticity. Those who are cynical about Christians, because they observe behavor at work not in alighnment with faith, will understand the meaning of St. Francis of Assisi when he said, "Preach the Gospel at all times. When necessary, use words."
Q There is a lot of brokeness in the world. How does that show up in people's work?
A On one end of the continuum, work is viewed simply a means to an end. It is the price paid for the weekend and recreation (TGIF--Thank God It's Friday). Or work becomes simply the means to finance needs and desires. On the other end of the continuum, work becomes an idol. It can be the place we devote unhealthy amounts of time. As an idol it provides a sense of power, prestige, self-fulfillment and personal accomplishment.
We were made to work, but not for work. We were made for God. But because the world is broken, work environments can be broken places too--where profits come before people, where greed prevails, where the environment becomes poisoned, and people live in bondage.
Q Why faith and work ministry now?
A Most agree that over the past 50 years the church's influence on American culture has diminished greatly. If Christians lean into the theology of work, they will have a profound affect on the culture around them. For Chattanooga and all the nation, we desperately need to experience the impact of the gospel integrated with the workplace. This is the time to equip, connect and mobilize those in our churches to glorify God and love their neighbors in all aspects of life, including work, where so much of life is lived. This will help our city flourish.